Our Best Selling Production Model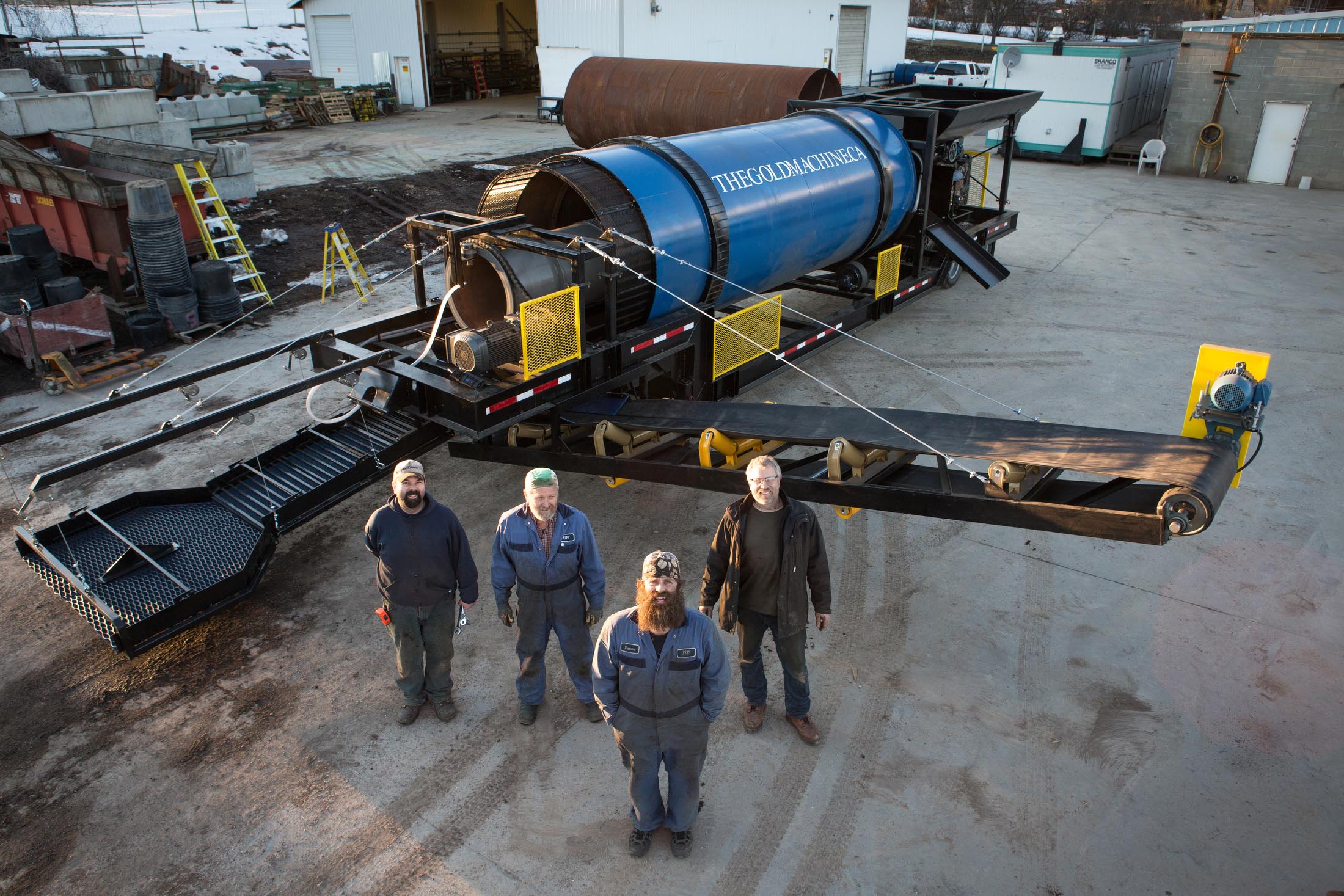 Product Description:
The Model 100 is a full-size wash plant, capable of processing over 100 cu. yards per hour, with a less than 12hr set-up time (from delivery to production). Our best selling production model, the 100 is the ideal size for most full-scale placer operations. The 100 is powered by a high-quality 35kW generator, features a vibrating hopper/grizzly system capable of handing aggregate up to 30″, and the unmatched recovery features found in all our Models. Combining the best of portability and production capacity, the Model 100 is the premier gold-recovery machine of its size.
Gold Machine Model 100 Specifications
Yardage Processed:
100 Cubic yards per hour
Material Size Processed:
30″ minus
Water Consumption
Approximately 600 gallons per minute (2200 Liters)
Feed Methods:
200-300 Series excavator or 3 to 4 cu. yard Wheel Loader
Included:
35 kw Kubota diesel generator with a 20 hp and 7.5 hp SEW electric drive motors, 30″ tailings conveyor, all sluices and matting. This machine is complete and ready to mine.
Dimensions:
Length – 39ft 10in (12.14 meters)
Width – 7 feet 6 inches (2.13 meters)
Height – 9 feet 6 inches (2.74meters)
Weight – 28,000 lbs. (12,700 kg)
Price:
Please contact for pricing