The Perfect Starting Point for Full Scale Mining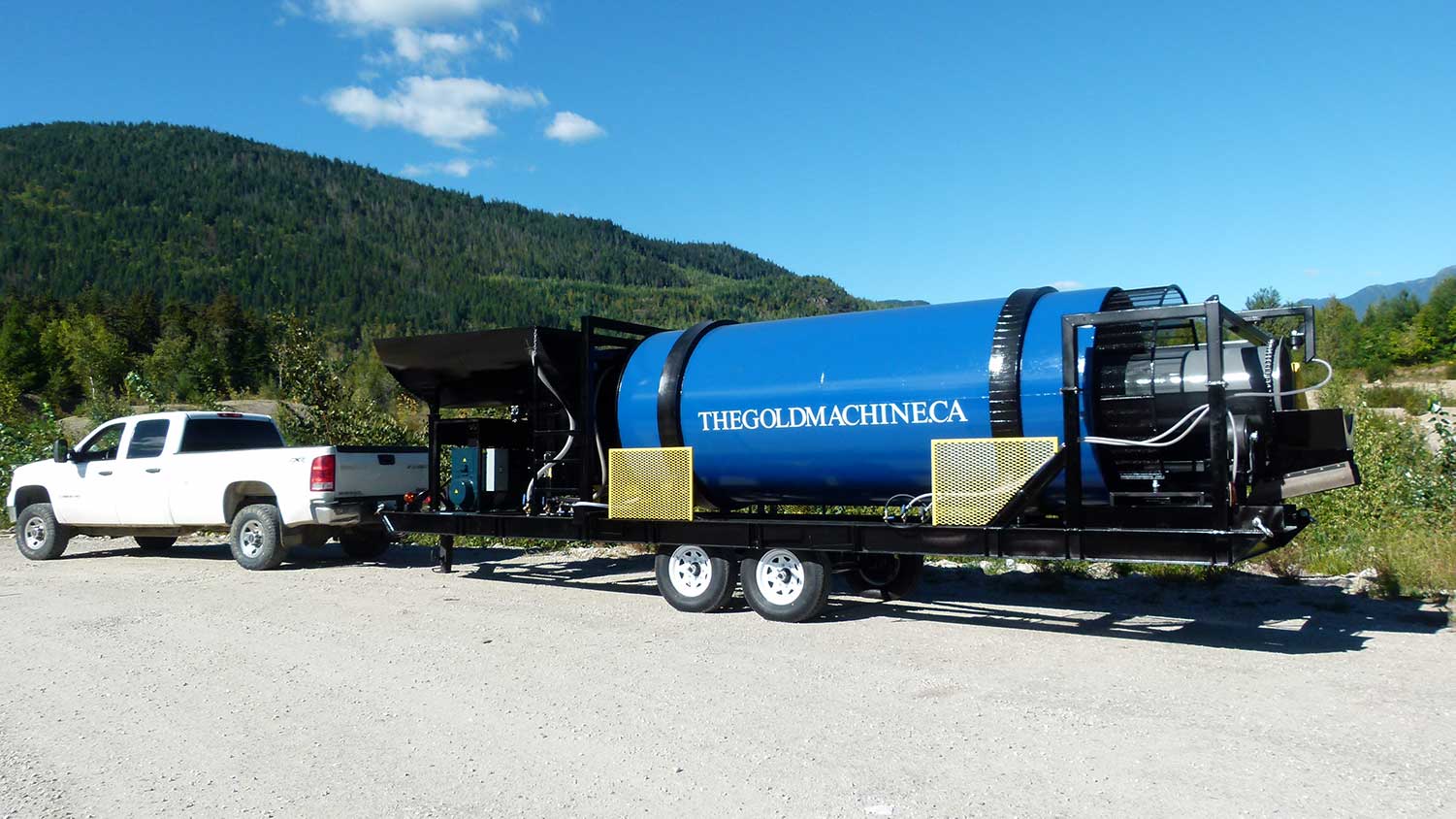 Product Description:
The Model 50 is a mid-sized wash plant capable of processing over 50 cu. yards per hour. Featuring all the technology that makes every Gold Machine the best machine for gold-recovery, including a vibrating hopper/grizzly capable of 24″ aggregate, this model is the perfect starting point for any serious placer operation. Run by a Kubota Diesel Generator, the system is built on a tridem goose-neck trailer, providing excellent portability and flexibility for all types of mid-scale placer operations.
Gold Machine Model 50 Specifications
Yardage Processed:
50 yards per hour
Material Size Processed:
24″ minus
Water Consumption
Approximately 400 gallons per minute (1500 Liters)
Feed Methods:
200 Series excavator or 2 to 3 cu. yard Wheel Loader
Included:
28 kw Kubota diesel generator with a 15 hp and 5 hp SEW electric drive motors, 24″ tailings conveyor, all sluices and matting. This machine is complete and ready to mine.
Dimensions:
Length – 30 feet (9.14 meters)
Width – 7 feet 6 inches (2.13 meters)
Height – 9 feet 6 inches (2.74meters)
Weight – 12,000 lbs. (5,443 kg)
Price:
Please contact for pricing